Here it is folks. The most anticipated fight in a very long time. Boxing merges with the UFC in all for one battle of the greats.
From the UFC the new face of MMA, Connor McGregor. The guy you love to hate and hate to love. But he has a heart of a lion like a true Irishman he fights till the end.
Then from Boxing the man who is considered as the all time great. 49-0, his own boss, the richest man in sports the pound for pound king, Floyd Money Mayweather!!!
Earlier today the long-awaited boxing superfight between all-time great Floyd Mayweather Jr. and UFC lightweight champion Conor McGregor was announced for August 26 in Las Vegas and with a fight of this magnitude, it didn't take long for the promotional material to come rolling out.
Though there have been many fan-made promotional posters for the rumored bout, Showtime Boxing released the official poster for Mayweather-McGregor earlier today. The poster features three separate images of each combatant, their faces in traditional fight poster representation as well images of each man after victory and at press events.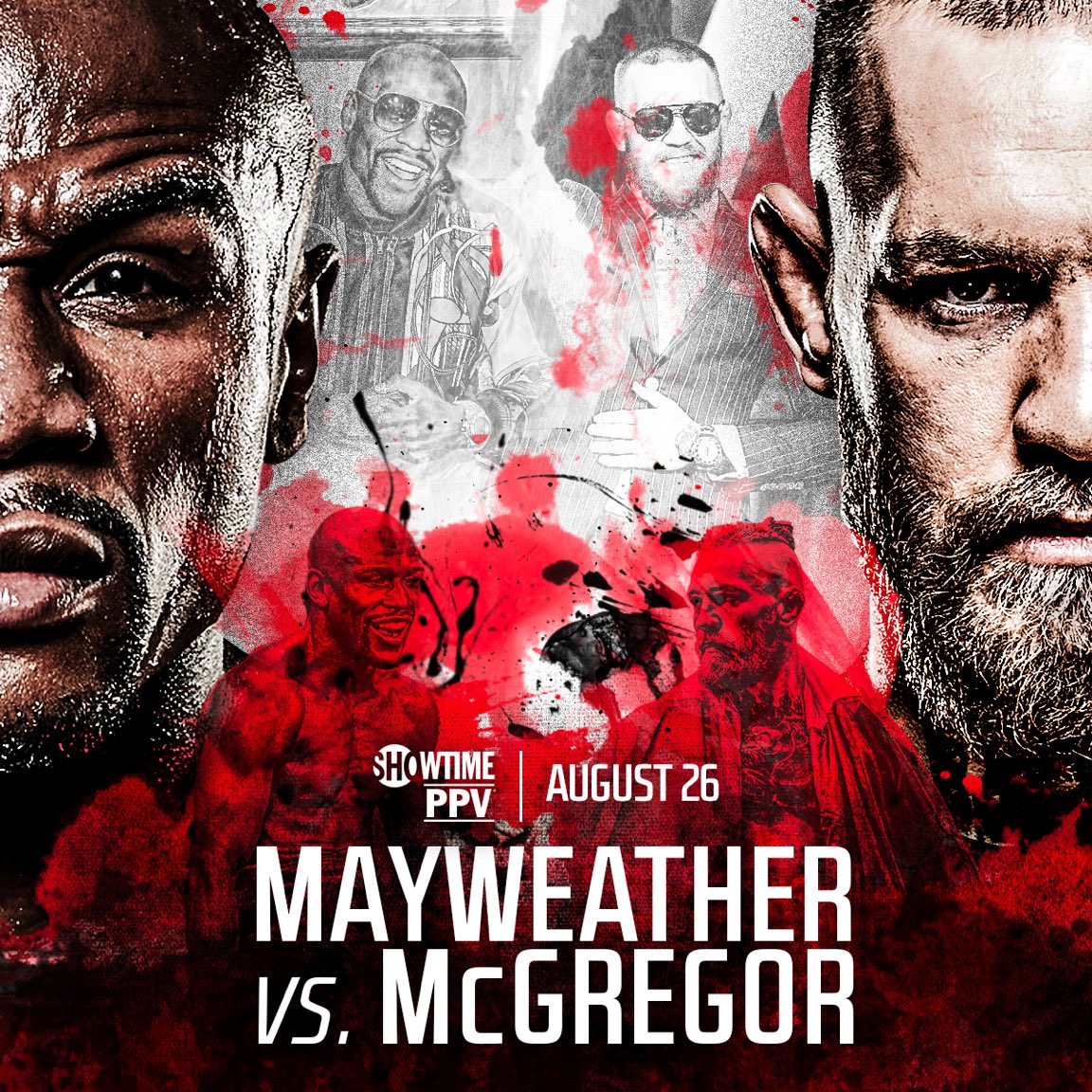 On TV, UFC president Dana White then revealed the bout between undefeated Mayweather and MMA superstar McGregor would take place at the T-Mobile Arena in Vegas and be at light-middleweight.
White said: "The impossible deal is now done. We've been in negotiations for a while.
"It'll be in a ring, it's a boxing event.
"Conor McGregor is a guy who's done a lot of good things for the sport and this company and he wanted this and the fans too.